Well, I've truly dived into a new realm.
Raverly.com
is a dangerous place. So many patterns, discussion boards and pretty shiney things.
Do you know you can document your entire stash on Raverly (yarn stash that is), including your tools and projects and future projects?! Now why isn't there a quilting site like this - it really is amazing!
I've started my third knitting project yesterday and learned how to purl. I saw a cowl on
Pinterest.com
and wanted to recreate it - it was the whole reason to start knitting. I had put off learning to knit because I dreaded the concept of purchasing another whole hobby and stash. But with Raverly, it will be a bit easier to contain it......I hope :)
So, I did a KAL (knit along) at my new favoritest shop - about 20 minutes away from me -
Forget Me Knot Yarn Shop
. They offer GREAT assistance and free!
I love the feel of these yarns! I hope to find the "perfect" button, but do you know how how it is to find buttons online? How do you google them?
This is what if should look like when I finish.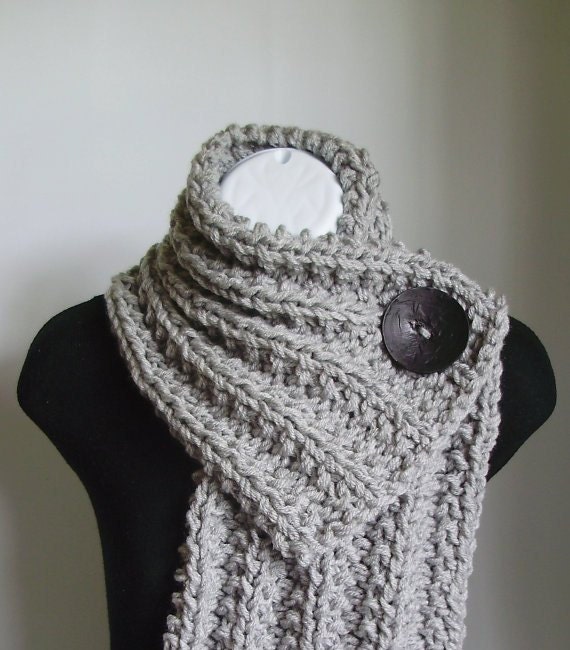 This is from
Laura's Lovely Fibers Etsy
shop.
I've actually paid for a Learn to Knit class and it starts today at a different shop, so we'll see what my next dishcloth will look like :)